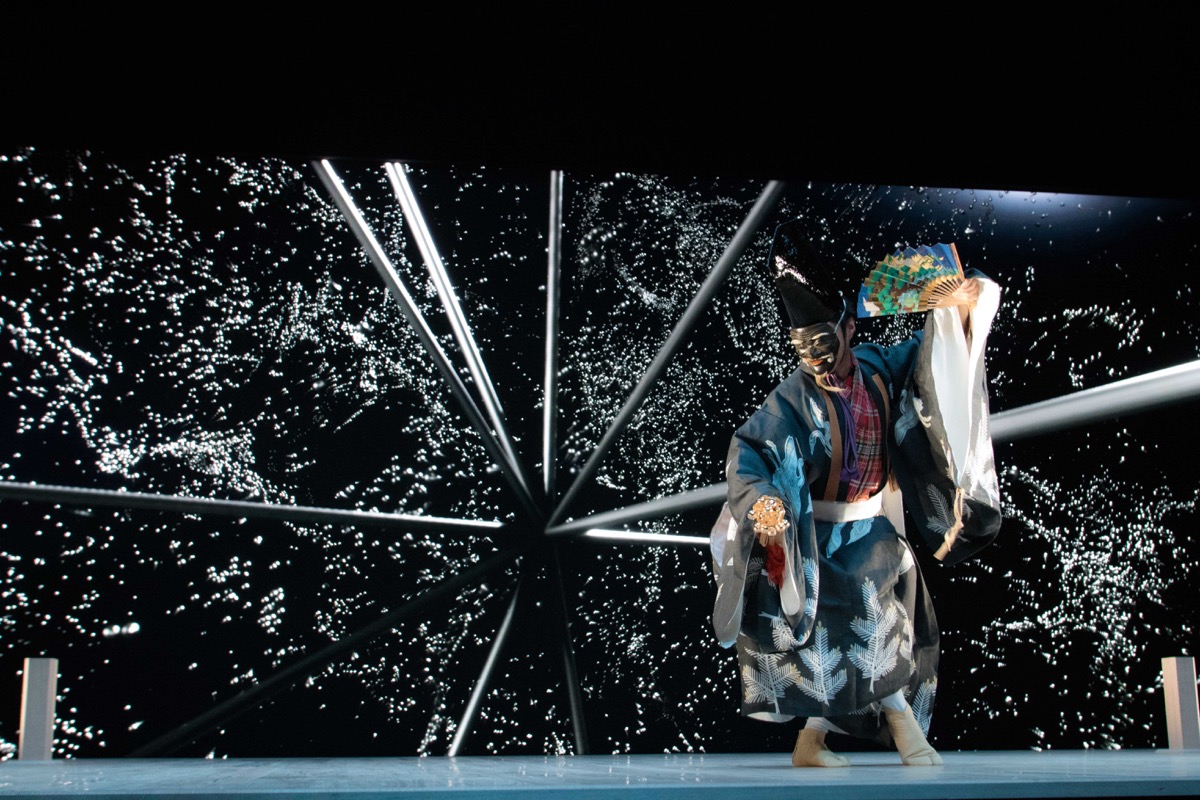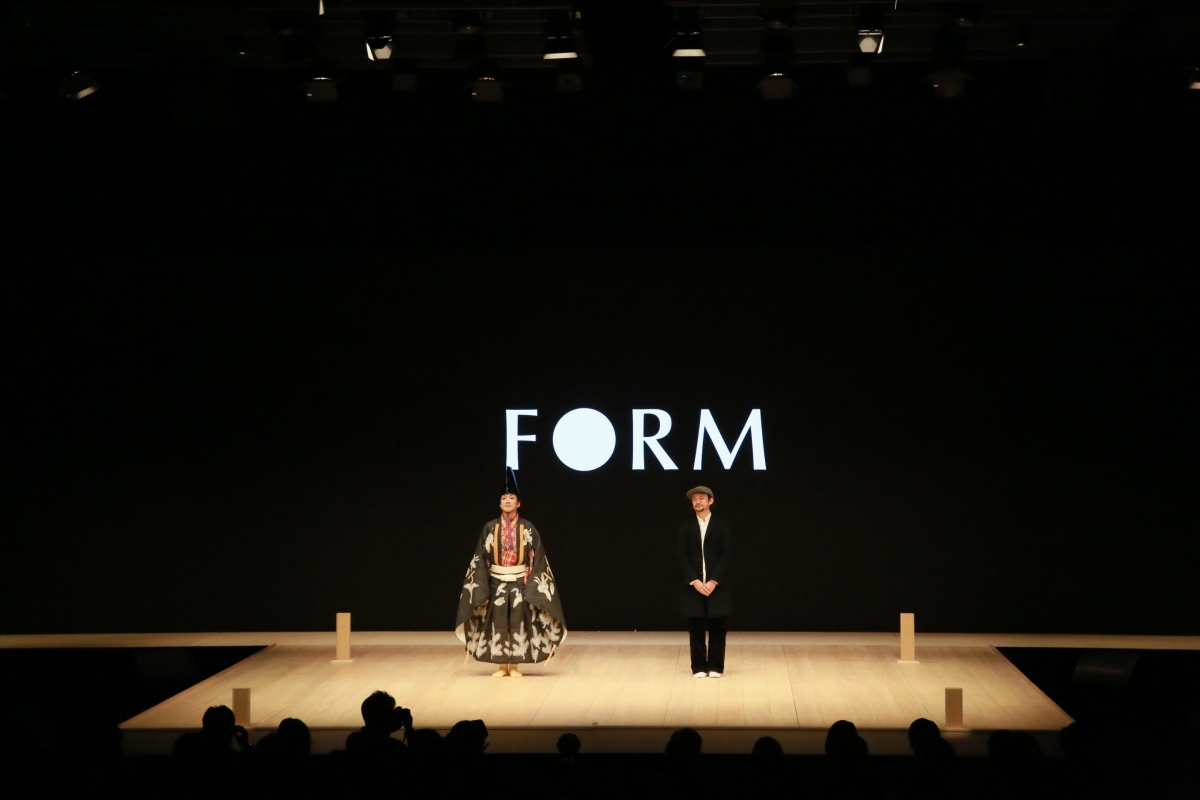 "FORM" exhibiting at the Tokyo International Forum Hall B7 from January 2nd to 3rd 2017. General Direction by Mansai Nomura with visual performance by Daito Manabe, an art performance to visualize the traditional beauty of Japanese art with cutting edge technology was created. The performance was held as part of a program of the Tokyo International Forum 20th anniversary program "J-CULTURE FEST", from January 1st to the 3rd.
At the performance, Noh and Kyogen that would be played on the Noh stage of the Edo castle were performed such as the Noh "Takasago" (performing at 12:00), a representative word of congratulation, "Suehiro Sage", the representative song of celebration of Kyogen, and the Noh music "Noh Hayashi ensemble" (performing at 16:00).   . Mansai Nomura
A representative congratulation of Noh "Takasago" (performance at 12 o'clock), the Noh stage of Edo castle such as the representative song of celebration Kyogen, "Suehiro Sage" and Noh's music "Noh music" (at 16 o'clock) Following the Noh · Kyogen 's celebration that had been performed at the stage, he performed "Mitsunaga (FORM)" by a competition of technology and traditional performing arts. For Mai performed by Nomura Mansai, Manabe creates new interpretation by analyzing data using various sensors and analyzing it.
With dance performance from Mansai Nomura, Daito Manabe used several sensors to create data and analyze to create another interpretation.
Daito Manabe participated with data visulization, and lighting artist Kinsei Fujimoto (Dumb Type / Kinsei R&D), who produces art and stage performances using technologies domestically and internationally, with lighting design. By interlacing the world of reality and virtual on the stage, Mansai Nomura's body is reconfigured using light as an attempt to extend the theater space beyond the stage.
In addition, the sound performance is by evala, a sound artist / musician who handles cutting edge work such as sound VR (virtual reality) in a anechoic space.24 speakers are positioned on the stage to translate the vibrations from the genstures of Mansai Nomura. "Sanbansou - (FORM)" is a historical first for having no shell or drum. As though there are instrumentalists on the stage, Mansai Nomura's dance performance creates a new stage.
Nomura Mansai has been seeking the expression of Japan's oldest performance and expanding the possibilities. Daito Manabe, Kinsei Fujimoto, evala, have practiced expression using technology through media art in entertainment. Having the two groups forming a tag team, traditional art is visualized with technology, creating FORM (type / style) inherent in Japanese culturevisualizing Japanese traditional beauty with
Manabe Makoto, Takayuki Fujimoto, who has practiced expressing technology by media art in entertainment as well, evala. Forming tags and visualizing Japanese traditional beauty with technology makes FORM (type / style) inherent in Japanese culture stand up. Do not miss the modern version of traditional art that expresses the universality of Japanese ancient FORM as a new Japanese beauty.
Credit
Stage Performance / General Direction : Mansai Nomura
Stage Performance : Yoshimasa Kanzei (Kanzeiryu Shitehou) and others
Visual Performance : Daito Manabe (Rhizomatiks Research)
Sound Performance : evala
Lighting Performance : Kinsei Fujimoto (Dumb Type/Kinsei R&D)