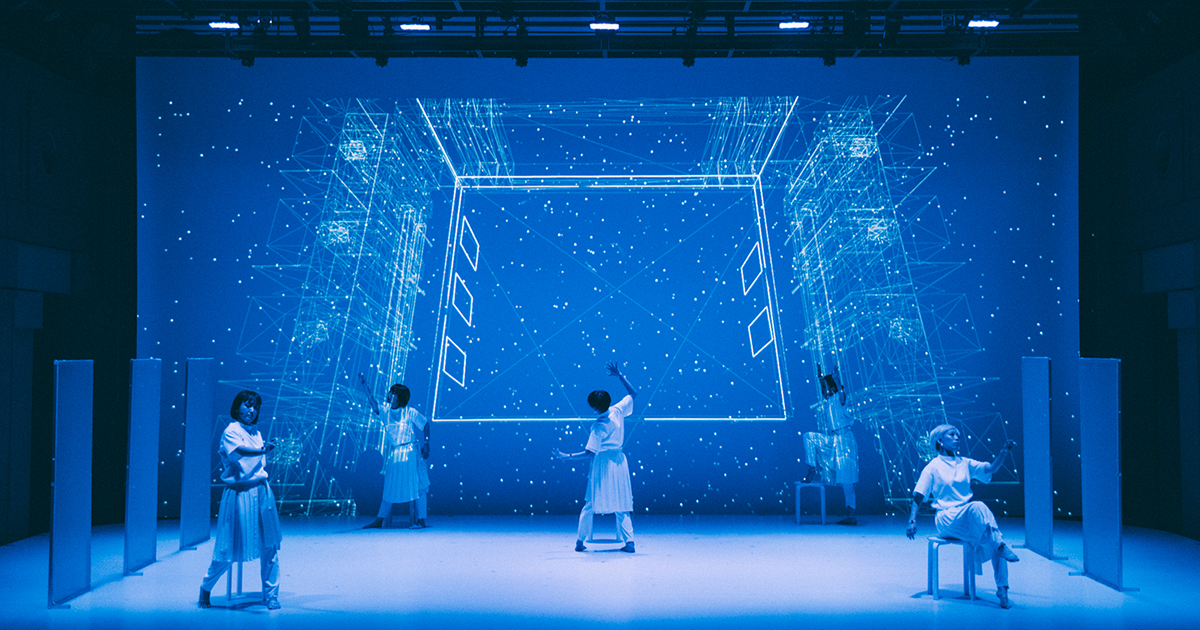 Towards New Modes of Dance via A.I. and Machine Learning
Rhizomatiks Research is excited to present the return of discrete figures at GRAY AREA.
Rhizomatiks Research and ELEVENPLAY have garnered an international following for their many groundbreaking collaborations to date. Melding a commitment to conceptual innovation with a high level of technical refinement, they have unlocked unexplored possibilities in dance as a performing art, approached from the tandem perspective of installation and media art. 'discrete figures' represents the fruits of their latest collaboration in the form of a dance performance conceived jointly with U.S.-based media artist and researcher Kyle McDonald.
'discrete figures' unites the performing arts and mathematics in a dramatic exploration of the relationship between the human body and computer-generated movement (simulated bodies) born from mathematical analysis. As an additional layer of complexity, the performance piece utilizes drones, A.I., and machine learning in the quest for a new palette of movement to foster undiscovered modes of expressive dance that transcend the limits of conventional human subjectivity and emotional expression.
'discrete figures' explores the interrelationships between the performing arts and mathematics, giving rise to mathematical entities that engage with the bodies of human dancers onstage.
Alan Turing applied mathematics to disembody the brain from its corporeal host. He sought to expand his body, transplanting his being into an external vessel. In a sense, he sought to replicate himself in mechanical form. Turing saw his computers as none other than bodies (albeit mechanical), irrevocably connected to his own flesh and blood. Although onlookers would see a sharp delineation between man and machine, in his eyes, this progeny did not constitute a distant Other. Rather, he was the father of a "living machine," a veritable extension of his own body, and a mirror onto the act of performing living, breathing mathematics.
—Daito Manabe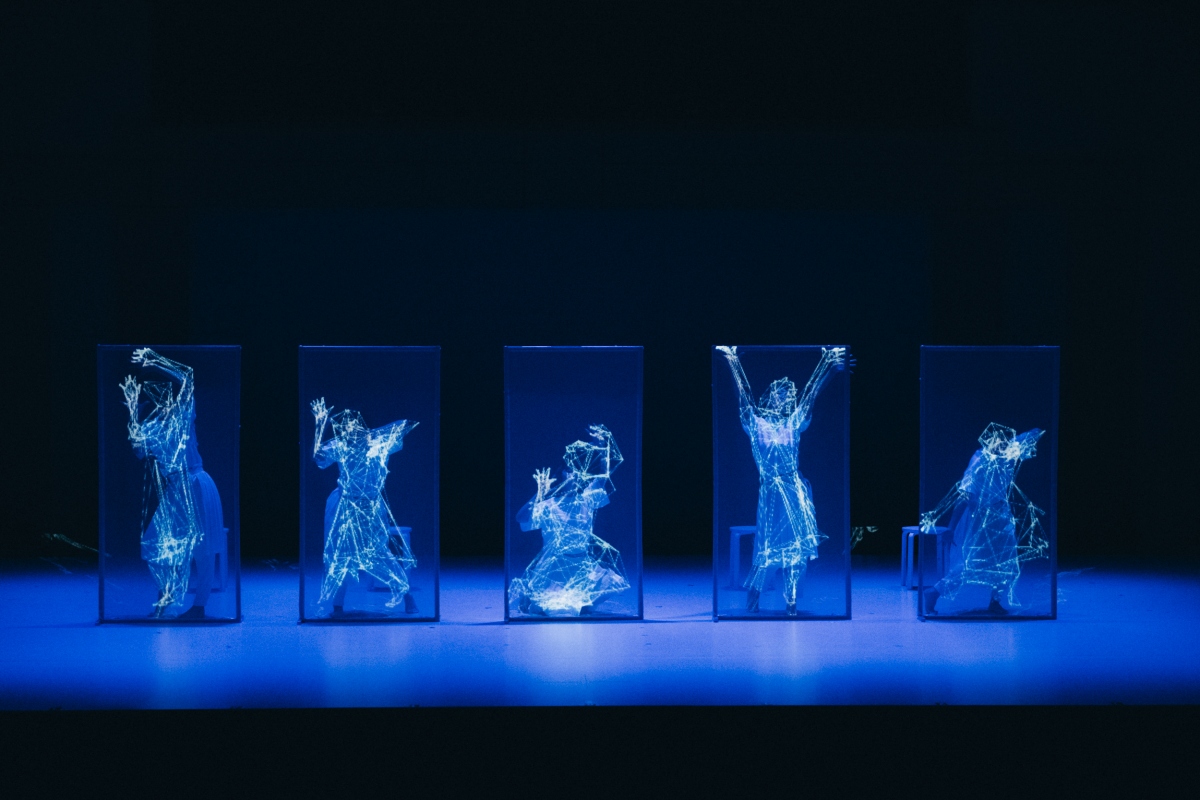 Comments
'The United States premiere of 'discrete figures' by Rhizomatiks and Elevenplay garnered rave reviews from audiences over three nights in San Francisco at the Gray Area Theater. The marriage of dance and technology was executed beautifully with attendees from the dance community commenting on the quality of the choreography and developers from Silicon Valley amazed by the advanced use of computer vision. Gray Area was thrilled to work with the team and hopes to bring the artists back to the Bay Area again in the near future. 
— Josette Melchor (Executive Director – Gray Area)

This performance truly represents the cutting edge of what's possible at the intersection of dance and technology. It tackles some complicated themes with a pop-forward sensibility that's a ton of fun to watch. It's an honor to be a part of this.
— Kyle McDonald (Artist, Main collaborator of 'discrete figures')
General Information
Rhizomatiks Research x ELEVENPLAY x Kyle McDonald
"discrete figures 2019"

May 17 (Fri) – 18 (Sat), 2019
GRAY AREA
Tour Informations
Tour dates 2019
San Francisco, United States / May 17 and 18, 2019
New York City, United States / May 8 to 11, 2019
Eindhoven, Netherlands / April 2 and 3, 2019
Düsseldorf, Germany / March 29 to 31, 2019

Tour dates 2018
Madrid, Spain / November 13, 2018
Barcelona, Spain / November 10, 2018
Tokyo, Japan / August 31 to September 2, 2018
San Francisco, United States / April 19 to April 21, 2018
Montreal, Canada / April 13, 2018 ★World Premiere