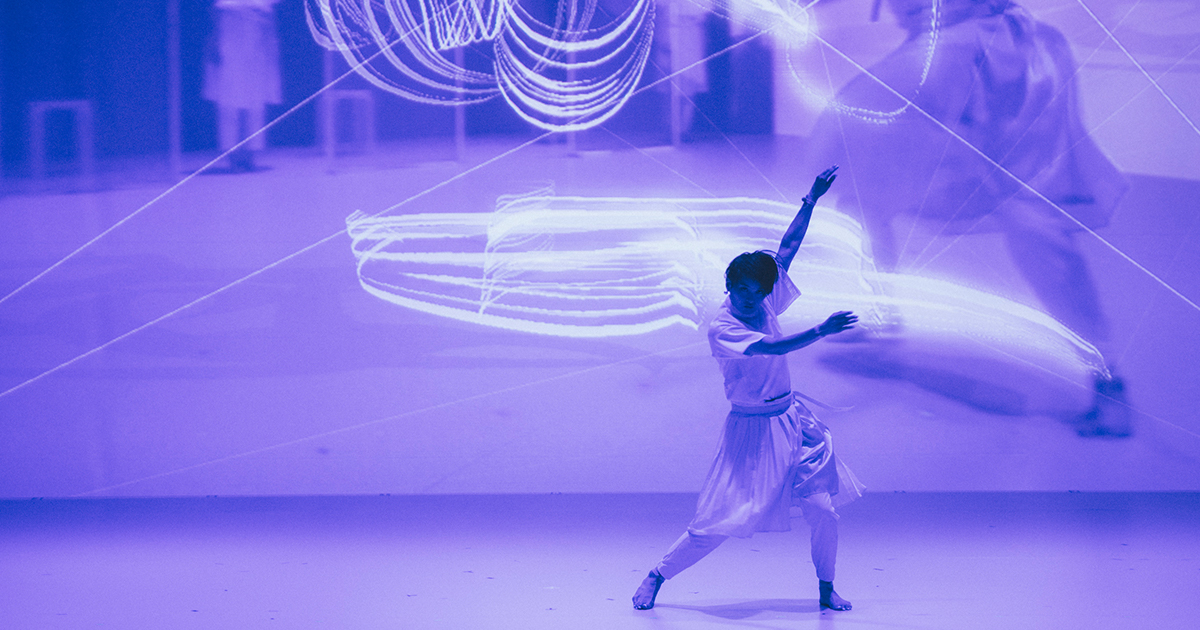 Towards New Models of Dance via A.I. and Machine Learning
"discrete figures" is a dance performance piece made in 2018 by Rhizomatiks Research, led by Daito Manabe and Motoi Ishibashi in collaboration with ELEVENPLAY, a dance company directed by MIKIKO, and Kyle McDonald, a media artist and researcher. "discrete figures" received public attention from all over the world and came back with new updates as "discrete figures 2019" in April and it will be performed as a headliner for "New York Live Arts' Live Ideas 2019: AI: Are You Brave Enough for The Brave New World?" This festival consists of discussion, installation, and performance focusing on different themes each year. With AI x Art as a theme for this year, we explore the relationships of AI and performance. Don't miss this chance to see the unprecedented dance performance that explores possibilities of body and movement from the viewpoint of mathematical and collective knowledge.
Alan Turing applied mathematics to disembody the brain from its corporeal host. He sought to expand his body, transplanting his being into an external vessel. In a sense, he sought to replicate himself in mechanical form. Turing saw his computers as none other than bodies (albeit mechanical), irrevocably connected to his own flesh and blood. Although onlookers would see a sharp delineation between man and machine, in his eyes, this progeny did not constitute a distant Other. Rather, he was the father of a "living machine," a veritable extension of his own body, and a mirror onto the act of performing living, breathing mathematics.
― Daito Manabe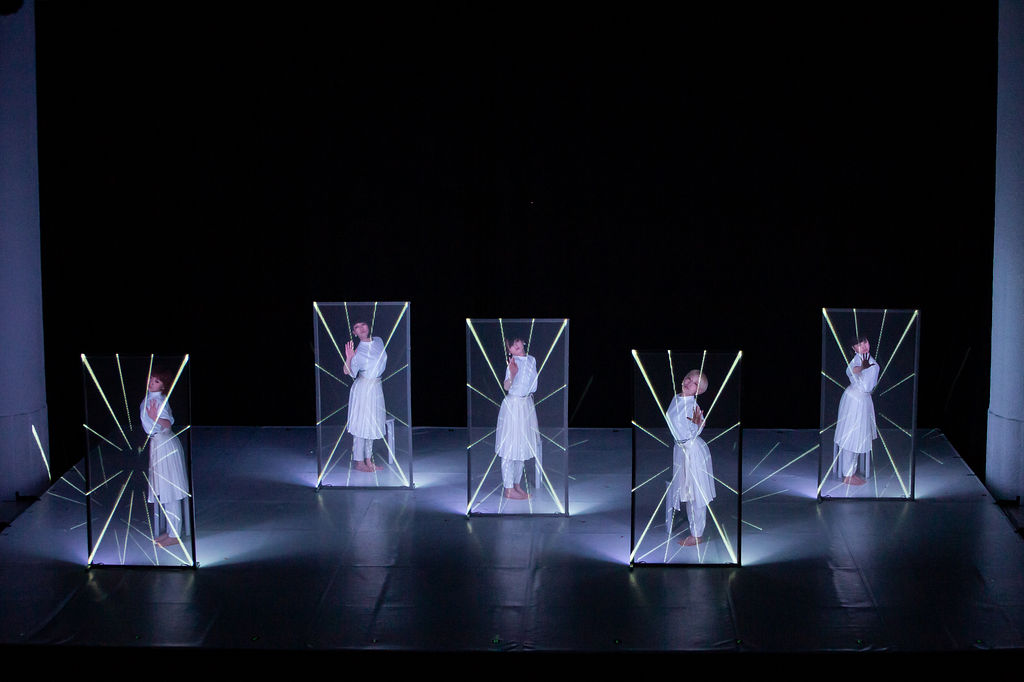 Daito Manabe and Motoi Ishibashi started Rhizomatiks Research as a R&D division of Rhizomatiks in 2015. "discrete figures" is compilation of Rhizomatiks Research's challenge of expressional use of media technologies and edgy stage directions and enabled physical expression with sophisticated choreograph without precedent by implementing the latest research of machine learning into dance performance. "discrete figures" won the 22nd Japan Media Art Festival Art Division Excellence Award for its experimental challenges on human perspectives and emotions. While AI and Machine Learning re-capture the body movement and reflect those data and its analysis to dance performance, it can be seen as a spatially structured installation as well. We created new stage performance exploring possibilities of human and body motion by taking mathematical and collective knowledge where various rules and algorithm control objects on the stage according to the motion of dancers.
Comment
It was indeed a special night. And I think the public appreciated it. In a way, it was a peak into the future, where dancers were interacting with their virtual shadows. It's a very unique and very forward-thinking piece of work. We were all very privileged to witness the world premiere of 'discrete figures.' I hope that on your end you are happy with the whole Montreal experience and that it was a worthwhile detour for all your team.
― Alain Mongeau (Founder and Director – MUTEK)
General Information
Rhizomatiks Reseach x ELEVENPLAY x Kyle McDonald
"discrete figures 2019"

May 8 (Web)- 11 (Sat), 2019
Live Ideas 2019 at New York Live Arts, New York City (219 W 19th Street, New York, NY 10011)

Schedule
Wed. 5/8 at 8:30 pm (Opening night reception) Thurs. 5/9 at 8:30 pm
Fri. 5/10 at 8:30 pm (Stay Late Conversation) Sat. 5/11 at 2:00 pm
Sat. 5/11 at 8:30 pm
Tour Informations
Tour dates 2019
San Francisco, United States / May 17 and 18, 2019
New York City, United States / May 8 to 11, 2019
Eindhoven, Netherlands / April 2 and 3, 2019
Düsseldorf, Germany / March 29 to 31, 2019

Tour dates 2018
Madrid, Spain / November 13, 2018
Barcelona, Spain / November 10, 2018
Tokyo, Japan / August 31 to September 2, 2018
San Francisco, United States / April 19 to April 21, 2018
Montreal, Canada / April 13, 2018 ★World Premiere