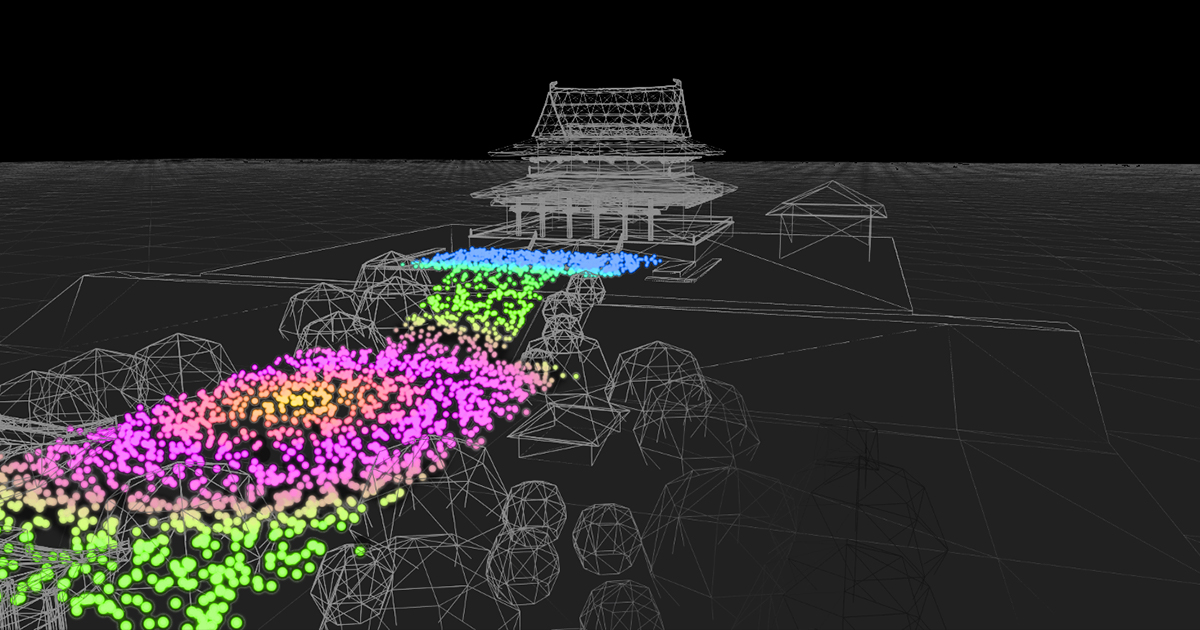 Rhizomatiks is pleased to announce that "Coded Field" will be held on November 16, 2019, as part of "Tokyo Tokyo FESTIVAL Special 13" organized by the Tokyo Metropolitan Government and Arts Council Tokyo (Tokyo Metropolitan Foundation for History and Culture).
This is a public art program that takes place at Daihonzan of Japanese Pure Land Buddhism Zojoji and Shiba district located in the historic and traditional area in Tokyo, surrounding the Zojoji Temple.
Structural and geographical data of Zojoji Temple will be analyzed using programming "Code" and generate a virtual "Field" with this coded information embedded. That invisible information will be translated into light and sound which can be experienced in real space through balloon-shaped special devices developed independently by Rhizomatiks. Participants can enjoy transition of light and sound by walking around the venue.
"Coded Field" consists of a large scale experiential installation which many people can enjoy at the same time, and dance performance by ELEVENPLAY, a dance company directed by MIKIKO. 
In Tokyo where history and future, or tradition and innovation meet, the special art space will come into life for one night. Please come and enjoy the futuristic Tokyo.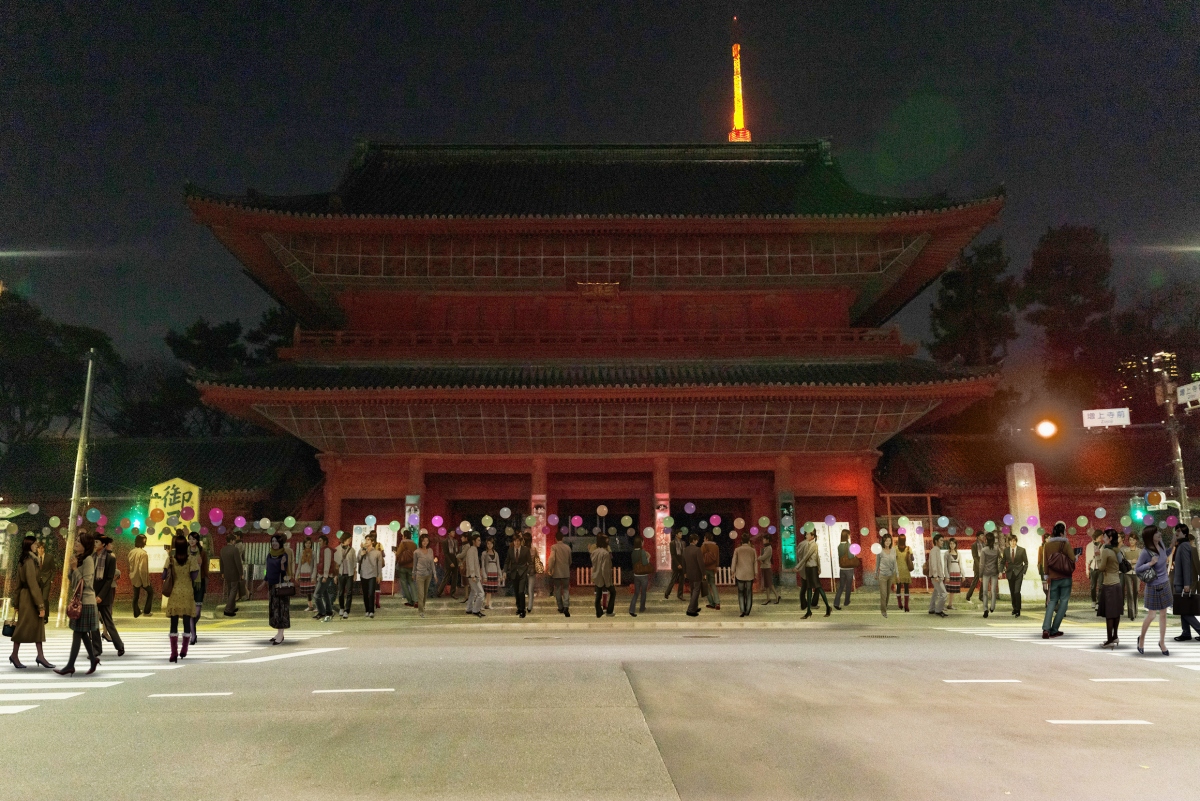 Artist Statement
"Now that 2020 comes right around the corner, what can you see and what can you experience? It will be a special day when everybody shares precise location data to be connected through communication technology at Zojoji Temple and its surrounding area, which is one of the most traditional and historic districts in Tokyo. Corresponding to the audience's movement, light and sound will synchronize. The audience will witness the futuristic scene of Tokyo." ―Rhizomatiks
Participating Artist "ELEVENPLAY"
ELEVENPLAY is a dance company founded and directed by choreographer & art director, MIKIKO, in the hopes of creating dancers who possess highly artistic sense and creativity on top of exquisite techniques, body and spirit. Composed of female dancers from a variety of genres, ELEVENPLAY's methods of expression are diverse. Their work extends from stages, video works, and still photos.
Event Outline of "Coded Field"
Tokyo Tokyo FESTIVAL Special 13
Light and Sound Installation 
"Coded Field"

Date & Time: Saturday, November 16, 2019 at 6:00pm – 9:00pm
*It will be postponed to November 17 in case of bad weather.
Venues: Daihonzan of Japanese Pure Land Buddhism Zojoji, Minato City Shiba Park, and Metropolitan Shiba Park.
Admission fee: Free (Advance application is required)

For more information visit https://coded-field.tokyo/ 

Organizers: Tokyo Metropolitan Government and Arts Council Tokyo (Tokyo Metropolitan Foundation for History and Culture)
Support: Minato Ward, Tokyo
Planning and production: Rhizomatiks
Production: TOW Co.,LTD.
Technological support: SPRESENSE™ by Sony Semiconductor Solutions Corporation
About Rhizomatiks
Rhizomatiks was established in 2006, hoping to bring social change by fostering the collaboration between media art, industry, and business. Committed to pushing the envelope of possibility, Rhizomatiks will redouble its proactive collaboration with external artists and world-class scientists for a mutual sharing of expertise and inspiration to forge the unexplored creative realms that will contribute to the advancement of art and society. Rhizomatiks also aims to ensure that its groundbreaking research and expressive activities serve as a form of human resource development that will transform society.
About Tokyo Tokyo FESTIVAL
Tokyo Tokyo FESTIVAL is an initiative that will see a variety of cultural programs unfold in the run-up to the Tokyo 2020 Olympic and Paralympic Games, promoting Tokyo's appeal as a city of arts and culture.
About Tokyo Tokyo FESTIVAL Special 13
The Tokyo Metropolitan Government and Arts Council Tokyo sought a wide range of creative and innovative ideas from the public for projects that would become the core of the cultural programs for the Tokyo Tokyo FESTIVAL. From a total of 2,436 project proposals submitted from within Japan and overseas, 13 were selected for implementation. The 13 projects will be collectively named "Tokyo Tokyo FESTIVAL Special 13," and will be implemented in sequence towards 2020 when the Olympic and Paralympic Games Tokyo 2020 will be held. 
Official website: https://ttf-koubo.jp/en/